Sustainable Agriculture Program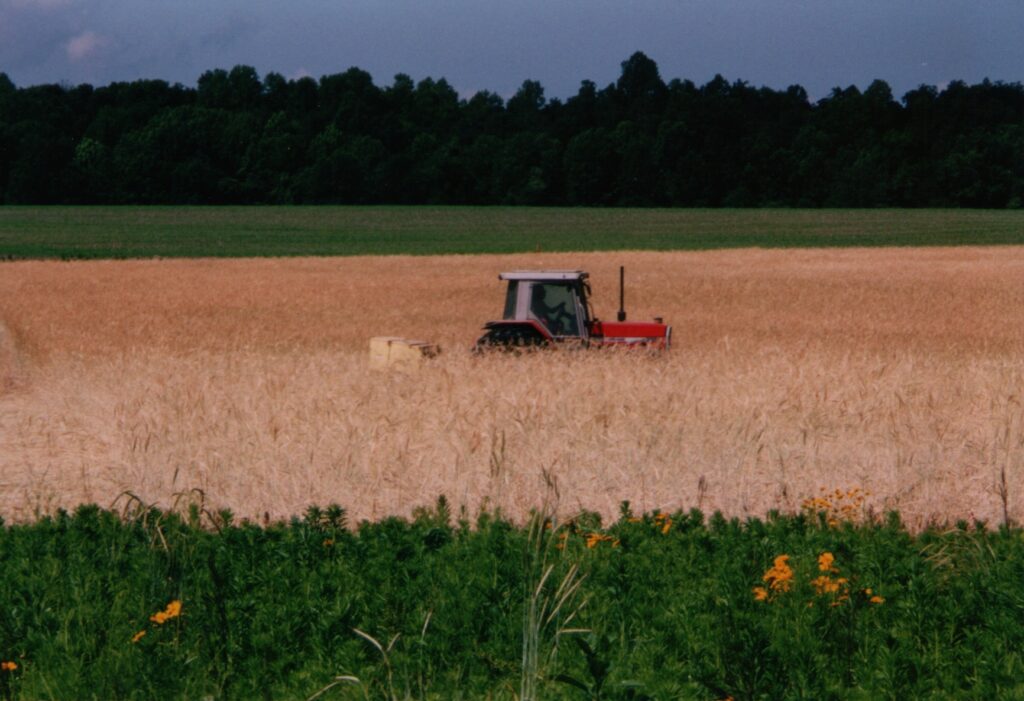 Reducing farm inputs, such as fertilizers, insecticides, and herbicides, while maintaining farm profitability and bountiful wildlife populations
CWH's Sustainable Agriculture Program demonstrates the compatibility of profitable row-crop farming with natural ecosystems, all while pursuing the ultimate goal of organic no-till farming. This program entails eliminating farming practices known to harm the environment and implementing wildlife-friendly and agronomically benign practices.
These include planting cover crops and untreated corn and soybean seeds, rotating crops, monitoring nutrients, practicing integrated pest management, managing buffer strips, soft edges and hedgerows for wildlife, and planting native perennial grasses and wildflowers that provide year-round habitat in field and stream buffers for insect pollinators and other wildlife. CWH's farming system also includes wildlife food plots of sunflowers and corn, as well as winter small-grain cover crops that wintering geese enjoy.
CWH continues to demonstrate that wildlife habitat and agricultural profitability can—and indeed must—be compatible and that biologically based farming is more enduring than conventional agribusiness systems.
For more information about CWH's Sustainable Agriculture Program and services, call 410-822-5100.
---
Additional resources:
Can We Grow Safe Produce and Conserve Nature at the Same Time? by Daniel Karp, Sasha Gennett, & Rob Kelsey. Cool Green Science, 12/15/14.